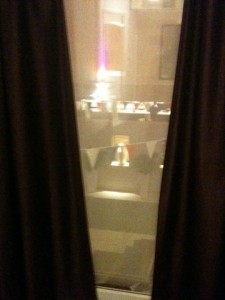 We are now officially on-route to the USA, after a nice traffic free drive courtesy of Mr Marshall we have arrived at the Premier Inn at Heathrow airport.
The hotel is surprisingly huge and has a lobby the size of a small shopping centre complete with Costa Coffee (is there anywhere their not these days?!), restaurant and bar. Check-in was via a touch screen console and our room overlooks the lobby!
We are off to bed soon ready for our flight tomorrow at midday.